All-Inclusive Digital Lead Generation
Our All-Inclusive Lead Generation Service includes everything you need for an effective lead generation campaign, with all of the behind the scenes work handled by experienced web marketing professionals.
Your exact mix of marketing methods will vary based on your unique business, desires, competition, local market, other environmental factors, and current channel efficacy.
Lead Generation by Move Over Media includes proven and highly effective marketing techniques, like:
Search Engine Optimization (SEO)
Google Map Optimization
Mobile-Friendly Design
Unique Content Creation
+Lead Management System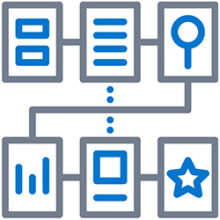 All you have to do is prepare your business to handle the steady stream of qualified incoming leads by training your staff on phone handling processes and client intake procedures.
For A No-Pressure Conversation With a Lead Generation Expert
Call Move Over Media at (727) 291-7273
What Do I Need To Work With You?
All you need is a business and a desire to grow that business with high-quality leads.
We utilize all our own resources for our lead generation campaigns, including professionally crafted creatives, a high-powered targeted website, and all of the other tools and resources needed for an effective web presence that converts and delivers leads directly to your phone and email.
Want To Learn More?
Download our Lead Gen Roadmap, a breakdown of the work we do to get you to the top, some FAQ's, and even our pricing now!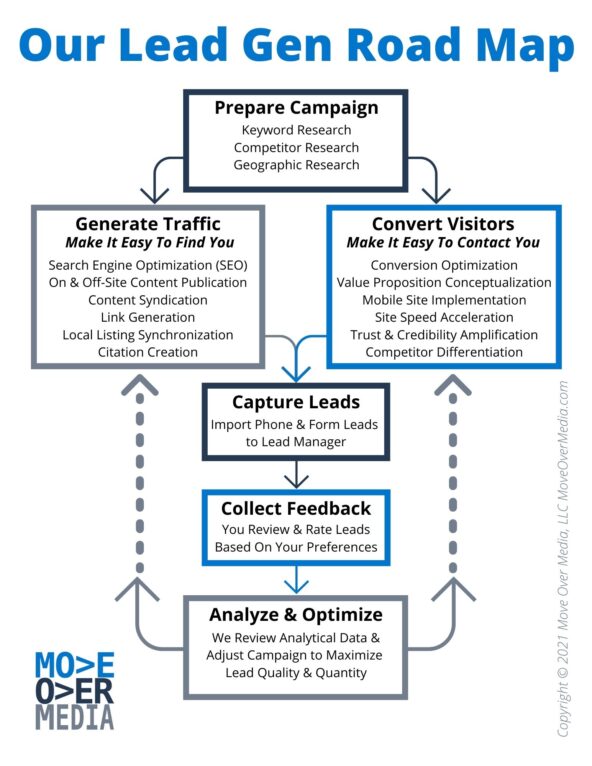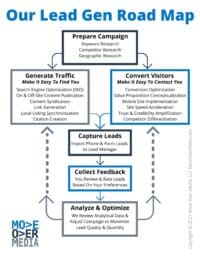 Make The Right Move
It's time to Take the Lead with Move Over Media!
If you are ready to position yourself at the front of the pack in your local market, Move Over Media is the right choice for you.
We look forward to fueling your business with a consistent supply of new business opportunities.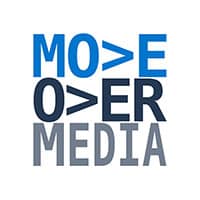 With our nimble and affordable lead generation, dedicated team of web professionals, and 20+ years of online marketing and digital business experience, you will find no better partner for your business growth needs.
For A No-Pressure Conversation With a Lead Generation Expert
Call Move Over Media at (727) 291-7273