Close More With Compelling Call Scripts!
Effective Call Handling- Incoming Call Script Included
When it comes to building a successful business, it all starts with picking up the phone. This is something that we cannot stress enough: your approach on the phone is going to make or break your business.
Starting as early as your initial phone call from a potential client, properly handling your incoming calls is an effective way to begin making a connection with new business opportunities. Impolite receptions, automated answering systems, and unprofessional greetings can undo all of the work you put in to get the contact to reach out to you in the first place.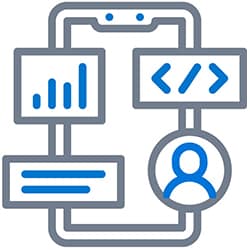 If you can't effectively handle a phone call, that tells callers that you are unlikely to be able to handle their business as well, which can send them running to your competitors. However, with an effective system in place, you can capture more client data and deliver an outstanding initial impression that put your business in a positive light.
Building Your Process
When answering the phone, developing an effective process is going to be your ticket to maintaining consistent, high-quality calls with leads and clients. Developing good phone answering habits and following proven phone scripts are great ways to begin developing your process.
A phone script allows for calls to retain a consistent structure no matter what employee is on the phone. Being consistent builds your business' professionalism and ensures the person on call will have all the details collected after the call.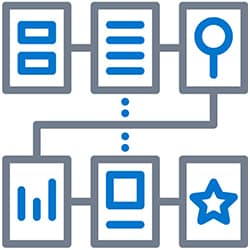 This is why we're providing you with an example phone script. Call quality is crucial to business success and we want to help you get the maximum value from the incoming leads we deliver.
What to Avoid
Before we pick up the phone, let's get a general overview of what we should avoid:
Not having the help needed. It's difficult for a small staff to handle incoming calls and perform their other responsibilities, we get it. However, if you're having trouble staying on top of your calls then it's time to get some help to manage your responsibilities.
Having a bad attitude. Customers can easily figure out if you're in a bad mood just by the way you speak to them. Being rude, unhelpful, or providing one-word answers can turn your leads away before you even understand their needs.
Not crafting your introduction. Saying "Hello," "Carl Speaking," or "Move Over Media," is a cold way to start a phone conversation. Having a proper introduction to every call is not only respectful to the customer, but the very business you operate. By treating every call as if it'll be your last, you ensure the highest quality conversations for your leads and clientele.
Rushing through the conversation. When you rush through a conversation, you may skip over a lot of the smaller details that could sell a customer. The customer may also feel as if you don't care about their conversation or simply don't have the time for them, which leaves them with a negative impression. Take your time and make sure you leave callers satisfied. If you are legitimately tied up and too busy to have a full discussion, it is better to schedule a callback than to leave them feeling like they aren't a priority.
Not collecting the caller's information. If you don't collect the callers information, how are you going to contact them again or remember what their needs are for next time? While we provide you with basic call information and recordings, we can't provide any detailed information that you never asked the customer for.
Failing to Follow Up. While we understand that you are busy, and that it can be difficult to stay on top of your priorities, following up on calls is an essential part of your business' success. Your tasks should be prioritised so that you can do what's best for your business at your most crucial moments. Keeping your promises is important, so stay on top of your follow-up calls!
A Friendly, Professional Greeting
Your greeting not only sets the tone for the call, it's also your first impression on a client and can have a big influence on how they act throughout the call. It's only an uphill battle if you provide an introduction that isn't friendly or professional, so make your greetings count! Here's a common, cordial introduction that can be used for any business:
"Thank you for calling (Business Name), this is (Employee Name) speaking, how may I help you?"
You're free to derive a variation that works for you, but be sure to always introduce both the business and yourself when answering a call.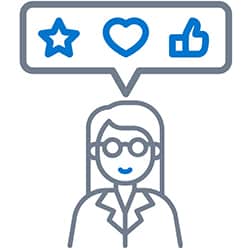 It also helps if you smile when picking up the phone. Smiling will inherently give your mind a positive attitude boost, and that will reflect in how you speak to the caller.
Obtaining the Caller's Information
Throughout your call, you're going to be collecting their information as best as you can. If you're missing something crucial, don't be afraid to simply ask! The worst thing you can do is hang up the phone without having all the necessary details for a follow-up call. Here's a list of what you should aim to collect:
First & Last Name
A Good Call Back Phone Number
A Good Email Address
Is it a Business or Personal Need?
Business Name
Location Being Served
How to Close a Call
Closing the call is just as important as the call greeting, and it's your last chance to build or mend your relationship with the caller. It's also the last chance you get to collect any final details, remind the caller of their tasks, or to establish a follow-up call.
If you promise to email the caller a quote or piece of information, do so immediately after you get off the call, if you cannot do it while on call. Likewise, establishing a sense of urgency to have the caller email you anything you require to move the relationship forward helps them get you what you need sooner.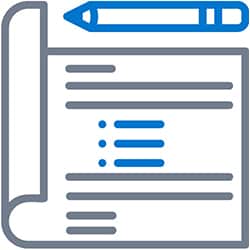 How you close the call also set the tone for your next communication. If you leave a negative impression when getting off the phone, you will have to spend time rectifying the problem in later calls, emails, or meetings, if they are willing to give you another opportunity to speak with them at all.
It's important to make your closings count, an example of a great closing is:
"I appreciate you reaching out to us, (Caller Name), and I hope you have a great day!"
Here is another example if you have emails you need to send them or vice versa:
"Thank you for reaching out to us, (Caller Name)! We're excited to get your project rolling forwards. We should be able to have your quote ready tomorrow if you're able to email us the reference logo within the next hour. I look forward to our follow up call at 3pm tomorrow, please let me know if you need to reschedule that call at any point. If not, I'll talk to you then, have a great afternoon!"
You may notice that in both of these examples, we end the call by using the caller's name. This is a great way to reinforce their importance and value to you, and goes a long way in building your new, hopefully long-term, relationship.
Missed Calls
While it's in your best interest to never miss a call, we understand that it may happen, and that it's not the end of the world. What you need to do is reach out to the customer as soon as possible. The quicker you reach out to the client, the higher the odds of being able to convert them to a client.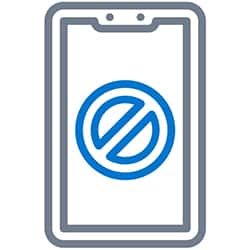 Should you start missing an excessive amount of lead calls from our service, we'll send out alerts and suggestions for getting you back on track. Our article, What Are Missed Calls Costing Your Business, discusses this topic more in-depth.
Final Thoughts
If your business can't keep up with calls and approach each one with a friendly and professional demeanor, your business is as good as gone. Your sales happen over the phone, and not dedicating yourself to the art of effective phone handling is only going to hurt your business in the long run.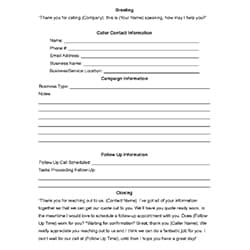 To recap, your calls should:
Be friendly, polite, and professional.
Leave a great impression.
Be sincere and focused on relationship building.
Be treated as an opportunity to convert a lead into a client.
You calls should avoid:
Being rushed or missed.
Failing to gather the caller's details.
Being rude or unprofessional.
For A No-Pressure Conversation With a Lead Generation Expert
Call Move Over Media at (727) 291-7273